9 May 2018
Global Health & Tropical Medicine course evening in UMCU.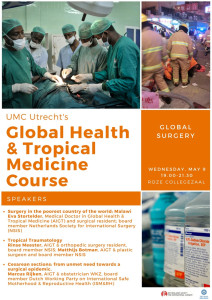 5 May 2018
InciSion Global Surgery Symposium
Leuven, Belgium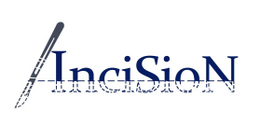 13 April 2018
Announced through WHO GIEESC and the World Federation of Societies of Anaesthesiologists (WFSA):
SAFE-T Summit
London, at the Royal Society of Medicine.
For additional information: https://www.rsm.ac.uk/events/events-listing/2017-2018/sections/anaesthesia-section/ank06-safe-t-summit-2018.aspx
12 April 2018
Global Surgery movie night
VUmc Amsterdam, start 18.30h.  Huygenszaal, ZH 4D 111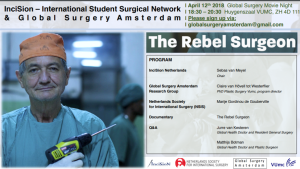 7 April 2018
Programma Fix Ex 7 april 2018 for AIGT (MD Global Health and Tropical Medicine)
Zaal de Waver, VUmc Amsterdam
Rinse Meester en Kees Broertjes, NSIS.
9.00 a.m. coffee and welcome. Presentations, workshop external fixation, Q&A. Drinks 4.30 p.m.

23 March 2018
NRC article     Arts is waardevolle ontwikkelingshulp
22 February 2018
Global Surgery night for medical students, VUmc 19-21hrs. Location G513 VUmc.
2-4 February 2018
Global Surgery Implementation in Africa: international conference.
Addis Ababa, Ethiopia
25 January 2018
NVTG werkgroepenoverleg
Utrecht, the Netherlands
12 January 2018
Campaign 'Into the world', a call for attention for the MD Global Health and Tropical Medicine!
See: De wereld draait door
Or https://dewerelddraaitdoor.bnnvara.nl/media/381041
—————————————2017—————————————
9 December 2017
Tropen Carrière Dag en boekpresentatie 'Into the World'.
Koninklijk Instituut voor de Tropen (KIT) Amsterdam.
Het doel van deze dag is om te inspireren en informeren over de opleiding tot Arts Internationale Gezondheidszorg en Tropengeneeskunde (AIGT), uitzending naar de tropen en de vele carrièreperspectieven na de tropen.
https://troie.nl/nieuws/tropen-carriere-dag-2017/
Tevens zal van 14.00-16.00u de boekpresentatie plaatsvinden van de campagne 'Into the World'.
http://www.artsinternationalegezondheidszorg.nl/steun-campagne-into-the-world/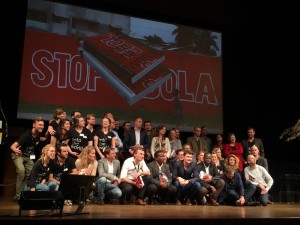 7 december 2017
GIEESC WHO conference in Maputo, Mozambique.
6 December 2017 
AIGT Liesbreukavond.
Maxima Medisch Centrum locatie Eindhoven. 19.30u inloop met koffie, 20.00u start programma, 21.30u borrel.
Programma: anatomie, liesbreuk bij kinderen, Operation Hernia, online learning tool.
Aanmelden via cursusdagen@oigt.nl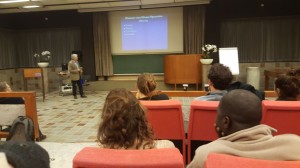 25 November 2017
NVvH Najaarsdag.
Amsterdam Theater. Om 11.10u tijdens de koffiepauze een openbare NSIS vergadering in de vide, boven de foyer.
http://2017.najaarsdag.nl/programma/96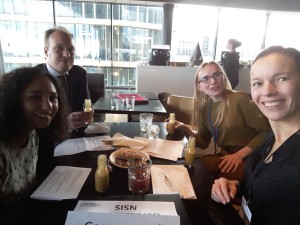 4 November 2017
AIGT cursus Darmnaden, wondbehandeling en peeshechtingen.
MC Slotervaart (PAL zaal), Amsterdam. 11.00u start, 13.00u verzorgde lunch, 16.00u borrel.
Beperkt aantal plaatsen, aanmelden via cursusdagen@oigt.nl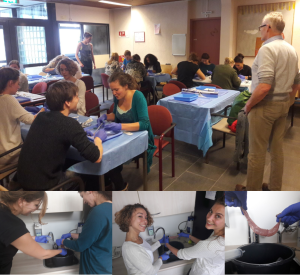 9 June 2017
NVTG lustrum congress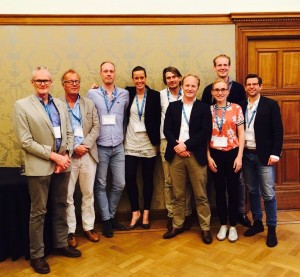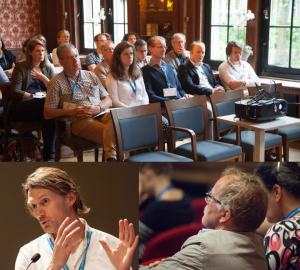 —————————————2016—————————————
9th of September 2016
Congress of the ICS Netherlands in De Waag, Amsterdam
http://www.icsdutchsection.nl
A congress organised by the International College of Surgeons, about past, present and future in humanitarian surgery. With amongst others Harry Wegdam, Harald Veen, Roeland Voorhoeve and Peter Plaisier.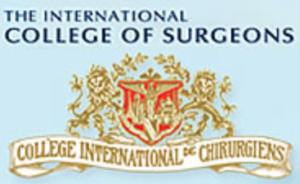 19th of May 2016
NSIS session at national surgery congress 2016. Veldhoven, the Netherlands.
Chaired by Roeland Voorhoeve and Ellen Reuling.
Erik Staal: "changing the world, one life at the time."
Judith van der Kamp: "a cardiology centre in Cameroon, dream or nightmare?"
Marije Gordinou de Gouberville: "update in Global surgery."
See http://2016.chirurgendagen.nl/

21st – 23rd of May 2016
G4-Alliance meeting, Geneva, Switzerland.